Welcome to our beachfront restaurant! Sitting on Fisherman's beach in Hythe, Kent, our family run business opened its doors in 2019 and we've been serving up delicious meals and stunning sea views ever since.
The Lazy Shack menu showcases a wide selection of wonderfully fresh local produce, ranging from lobster and hot smoked salmon, to steak, juicy burgers, and scrumptious breakfasts. Our dishes are made with the freshest ingredients and prepared with care by our chefs. Whether you're looking for a quick bite or a leisurely meal with friends and family, our beachfront restaurant is the perfect spot to relax, dine, and enjoy the gorgeous sea views.

Lovely spot on the beach for breakfast, brunch or lunch, and with interesting and creative menu options too. Good quality food, and happy, helpful service. There are a few great places in Hythe for a casual, delicious bite, and this is definitely one of them. Can't go wrong here and I'll be back for sure.
Graeme Mitchell
Was impressed to see a fair few vegan options. More would be better but this is great. Haven't tried any yet as we were just getting chips to sit on the beach this time. Great location. Quirky cafe and friendly girls serving which is so very important. Well done.
Lorraine JD
Love this place. Great food, friendly, efficient service with a smile. Love watching the sea on a sunny Sunday morning while enjoying a breakfast muffin 😊 bliss
T Red
Very pleasant lunch in this quirky eatery right on the beach in Hythe Kent. Food came up quickly and was tasty, healthy options available but if you're feeling naughty a good selection of brownies and cakes were available. Plenty of outside seating. Bit windy on the day we went. Dog friendly which is perfect for us. They also do tapas in the evening. Can't wait to try that. Other dishes included a scallop and bacon baguette which is definitely on the cards when we visit again
wayne howe
Lovely atmosphere in the old lifeboat shed. Eclectic display of posters and photos on the walls. Good breakfasts. Everything cooked to order so sit back and relax during busy times.
Nick Toms
2 Great Full English Breakfast this morning, Great Service, friendly staff , fab decor. Very welcoming. My boyfriend had the big breakfast, hes a Tradesman, said best breakfast in ages. We wish we were staying in Hythe another day just so we could revisit.
Rosie Goodwin
My wife and I both really enjoyed our impromptu breakfast. Will definitely go again.
Grant Kemsley
Amazing food as always. Staff member manager to drop an entire cup of coffee on my coat and didn't deal with it very well. But sorted it myself. Would still go back and still recommend ad accidents happen sometimes.
Richard Walloon
Fantastic location on the beach, friendly and efficient service, excellent coffee. The cakes looked fab but I didn't eat this time. I'll be back!
Tracy Saunders
Keep returning for the scallop & bacon roll - fabulous. The crab salad is also fantastic. Great service & lovely atmosphere right on the beach.
Gerry Savill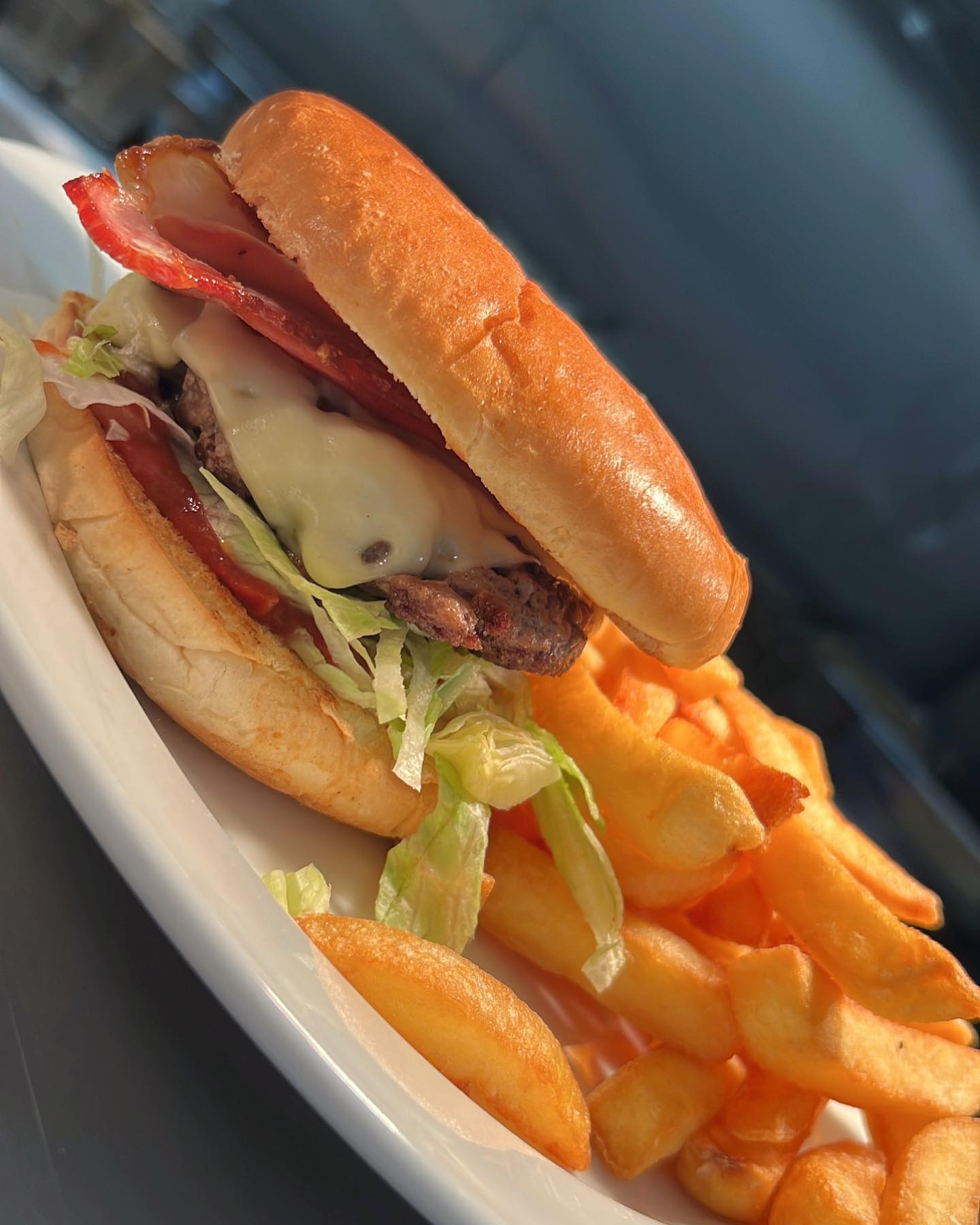 OPEN 7 DAYS A WEEK.
Mon-Sat: 8am-5pm
Sunday:  9am-4pm
Breakfast served until 12pm
Contact Us
Have any questions? Feel free to call us on 01303 266410 or fill out the form below and we will get back to you as soon as possible.